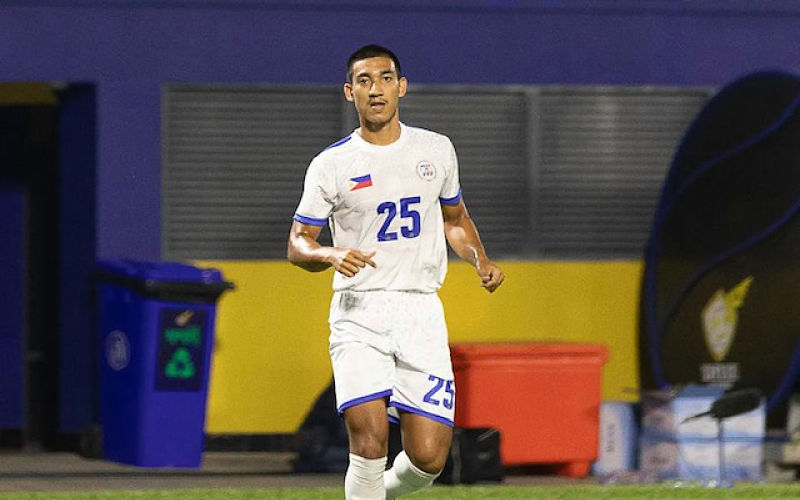 The international stage is the next step for a former student
Posted Thursday 24th February 2022
Jayvee Kallukaran recently earned his first cap for the Philippines U23 national team.
The 21-year-old has been working hard to represent the national team for many years and said he felt "ecstatic" when he found out his dream would be fulfilled. The "overwhelming" and "emotional" experience provided a valuable learning experience as well as a significant milestone achieved.
Jayvee attended FCV two years ago before signing for top division side Stallion Laguna. This recent achievement is a testament to the hard work Jayvee displayed at the academy and has continued since his departure.
Jayvee believe that "Training consistently with quality players in a professional environment really helped create the right mindset." As well as a constant influx of matches helped accelerate his development.
Despite this achievement, Jayvee is determined to stay grounded as he continues to climb the ladder of club football by "keeping his head down and working hard."  With this hard work, he hopes he will earn more caps in the future, both for the U23s and the first team.