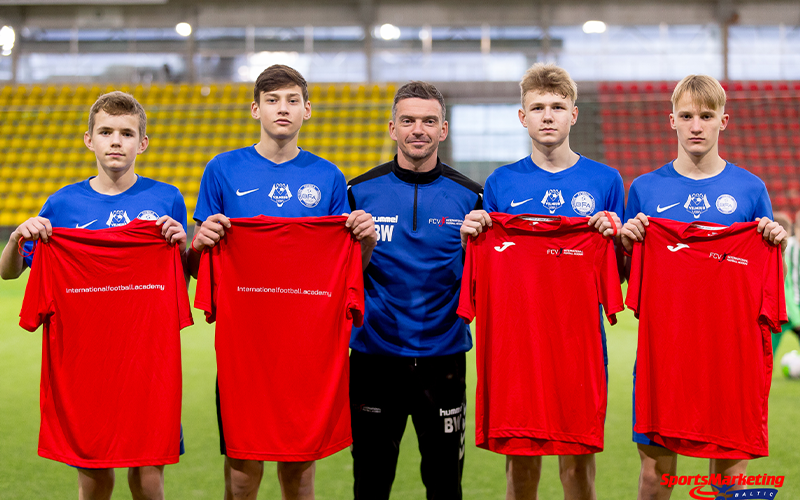 Successful trip to Lithuania for FCV Academy
Posted Wednesday 12th February 2020
FCV Academy Coach Ben Watts spent two successful days with BFA Vilnius in Lithuania. The purpose of Watts' trip was to coach players from the club's senior and youth teams as well as explore new pathways into professional football for FCV Academy players once they graduate from our full-time course.
BFA Vilnius is in the second division of the Lithuanian Football League and is ambitious about signing promising young players, potentially creating an opportunity for FCV Academy students.
Coach Watts was pleased with how the trip went and impressed by what the club had to offer.
"The club looked after me really well, their players are of a good standard and they have great facilities.
"They are definitely a club that are going places and we will look to build our relationship with them where we can".
Whilst at the club's ground Watts ran two training sessions with players before meeting the club's owner to discuss opportunities going forward.
Following on from the visit FCV Academy hopes to host players from BFA Vilnius in the near future as well as taking some of our players to Lithuania to give them an experience of playing and training there.
To find out more about attending one of FCV Academy's Short Courses or Development Camps, please click here or call a member of our team on +44 1933 420000.