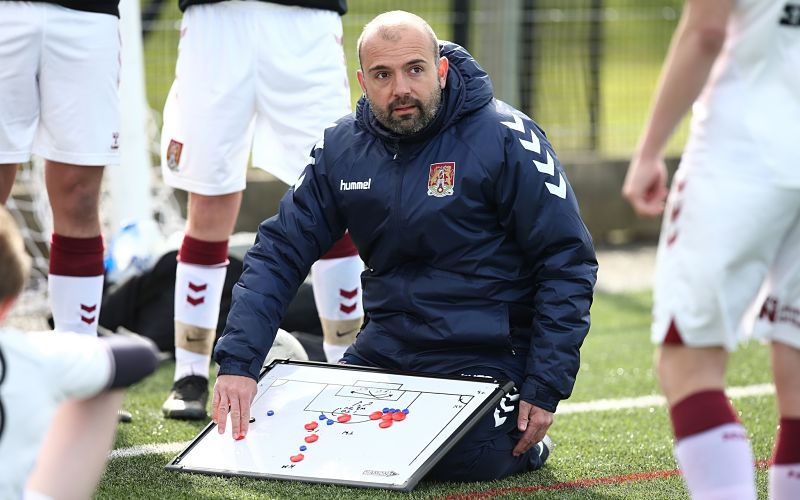 Northampton Town International Football Academy - A New and exciting opportunity
Posted Tuesday 1st February 2022
A new and exciting opportunity for anyone looking develop their game is just around the corner.
The NTIFA course will be held at Northampton Town's training ground, Moulton college. New and current students will spend 10 nights at the accommodation provided my Moulton college.
Fran Constancio is a full-time academy coach for Northampton Town. The former Valencia youth player holds a UEFA pro license and has over 18 years of coaching experience under his belt. Fran is now the football and education lead at Northampton making him the perfect coach to provide an insight into life at a professional football club.
"Football can give you a lot of values like being humble, a team player and respectful. This course will help you develop as a player while installing these morals."
Former student Bottha Bhatti said "Fran is a very good coach, he knows how to get his point across and what we need to do on the pitch. It is a really good opportunity for any player."
The 11 day football intensive course that offers the unique opportunity to play against Northampton Town academy in front of the academy coaching staff.
To book your place and find out more information,  please visit – https://ntfcinternationalfootball.academy/football/