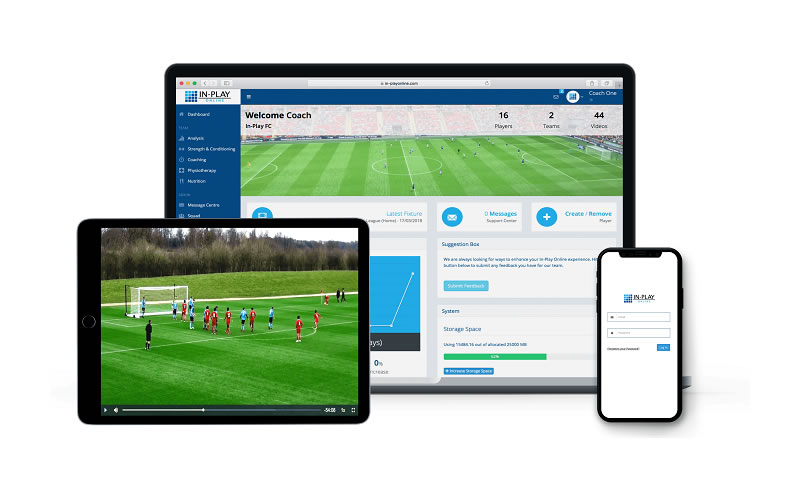 In-play partnership extended
Posted Tuesday 18th August 2020
FCV Academy set to continue partnership with web-based video analysis software, In-Play Online.
In-Play Online have been FCV Academy's video analysis partner since the start of the 2018 season, proving Academy players the tools to identify strengths or areas for improvement. Additionally, students can easily create custom video highlights to share between the squad or family and friends back home.
The benefits are not just aimed at the players, as Academy coaching staff can show and correct mistakes, as well as to track progress and individual skill development of all FCV players.
FCV Academy's Head of Football Operations, Joe England, has expressed his delight at the news.
"We are thrilled to continue our partnership with In-Play Sports. We recognise that video analysis has quickly become an essential component to help footballers develop. With In-Play, our coaches have an effective way to showing players exactly what needs to be improved or how much they have developed. We can't wait to invite Chris in to show the players the latest updates."
Whilst over at In-Play Director, Chris Gill has also welcomed the extension to the partnership
"I am absolutely delighted that FCV have chosen to continue using In-Play Online for their video analysis and match review. I have been to their facilities on several occasions and they really are fantastic. It is great to see the young players wanting to get involved in their own development and I think this is testament to how professional the academy is run. We have worked with the coaches and players of FCV for a few years now and I am very excited that we are able to start a new season with them and I look forward to what that will bring."