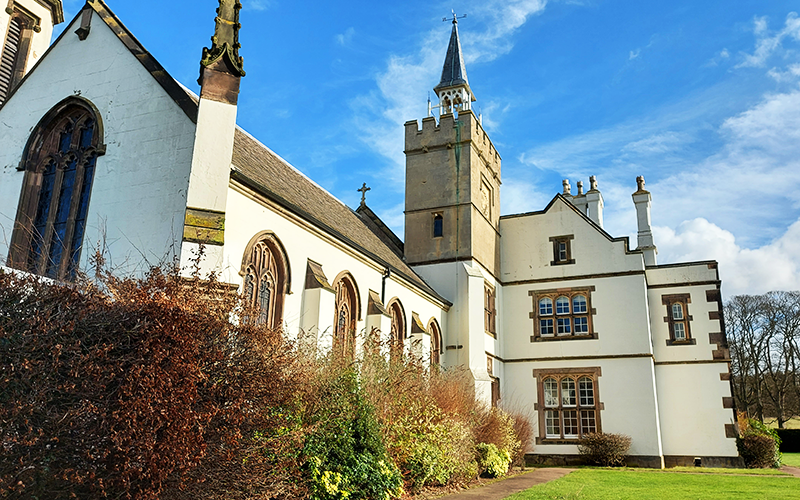 Grace Dieu development plans revealed
Posted Monday 20th June 2022
The first development plans for the Grace Dieu estate will include four football pitches – two of which will be full-size 4G fields – and three new accommodation blocks.
Work is already under way to ensure FCV Academy can welcome a new cohort of full-time students this coming autumn, with further expansion to follow, subject to planning permission.
On the north-eastern side of the Grace Dieu Manor building, two football pitches will be laid adjacent to each other. There will be an 11-a-side football pitch next to what is currently the tennis courts, as well as a small-sided training pitch.
Part of the tennis courts space will be turned into a two-story gym, allowing players to train in accordance with their own fitness programme.
A further new field will also be laid containing two 11-a-side pitches and located south-east of the Manor House, providing plenty of simultaneous playing opportunities for students at FCV Academy.
There will be three accommodation areas situated around the Manor, one of which includes three floors with more than 50 twin bedrooms – each with its own bathroom.
FCV Academy Managing Director Graham Starmer said: "Being able to announce our first improvements to our new home is a stage we have been looking forward to since we became owners of the Grace Dieu estate.
"Having enjoyed several meetings discussing how best to use the space we have acquired we are excited to progress towards students being able to use them in the coming months.
"There is still work to be done, but day by day Grace Dieu is becoming more and more like the home that we envisaged it would be for students and staff as a go-to place for football education in the midlands."