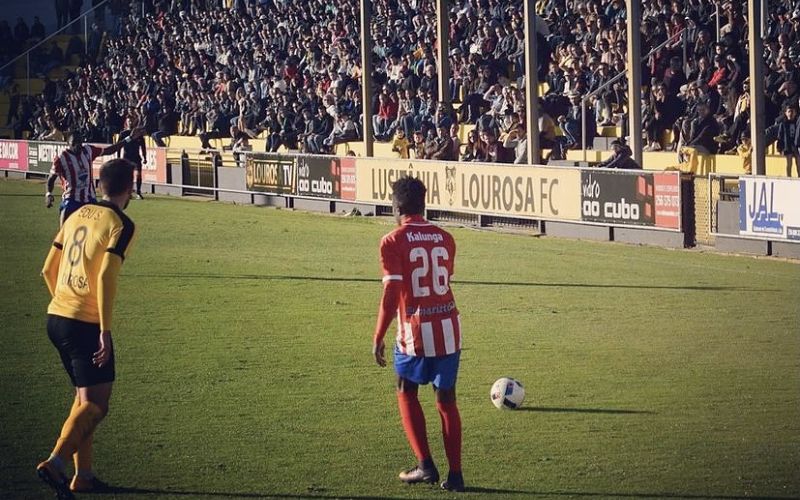 Former player travels to Portugal for next footballing challenge!
Posted Friday 27th August 2021
Last week, former student and 2017 U20 African Cup of Nations champion Kenneth Kalunga signed for Clube Desportivo da Cova da Piedade. The Portuguese side play in the newly formed Liga Portugal 2 which is the second tier of Portuguese football.
We managed to catch up with Kenneth and ask him all about his past footballing experiences and what his hopes are for the future.
Did you enjoy your time at FCV Academy?
Yes. I enjoyed my time at FCV Academy, I got the opportunity to learn a lot of things about football and life in general. A lot of diversity among the boys helped me grow both as a player and as a human being
Are you excited about your new transfer?
I'm very excited about my new challenge. I'll be playing for a team with a lot of history in Portuguese football and in a newly created professional league. I'm in the company of quality players and a very experienced technical team. I look forward to the season.
What are your aims for this season?
My aim this season is to improve and do better than my last season. Also, I want to help my team achieve its objectives in every way possible. It's why they signed me in the first place.
If you had any advice for anyone trying to make it in football what would you say?
My advice to anyone who wants to make it in football is firstly to believe in their own abilities and not doubt themselves at any point. You have to be humble and willing to learn and improve every day, work hard and be ready to sacrifice some things in order to reach your goals and most importantly to be competitive.