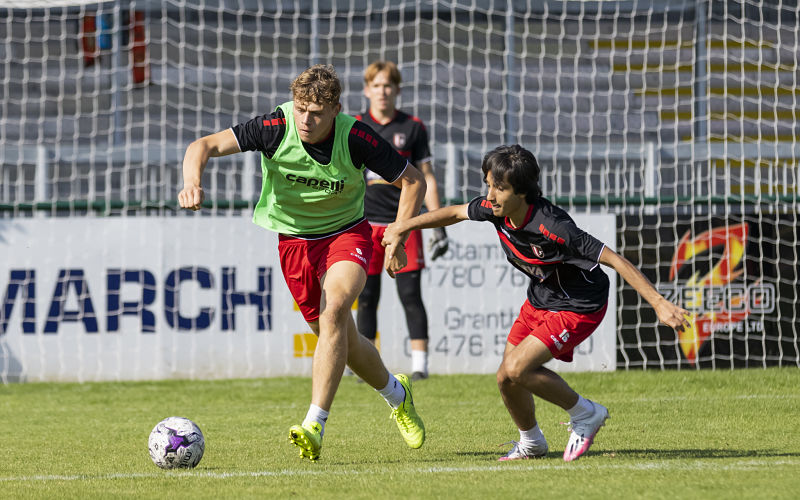 FCV plays first under 16's match
Posted Friday 12th November 2021
For the first time since the opening of FCV International Football Academy in 2007, the academy had an U16 side during the October half term. The opposition for this match was local side Stamford AFC. The game got off to a slow start with a few half chances for both sides. FCV were in control with the majority of possession in the Stamford half. As the pressure built, the number of chances for FCV built as well. The breakthrough came around the 60-minute mark in the form of a deflected freekick that wrong-footed the goalkeeper. It became a simple task for the FCV youngsters who went on to score three more in a dominant display.
Full Time FCV Stamford 4-0 Stamford AFC
The October Camp also provided the opportunity for those attending the camp to train under the watchful eye of former Aston Villa Coach Richard O' Kelly. O' Kelly has coached at the highest level of English football helping to give an insight into what it takes to reach the top.
"Whilst we have had players join us before aged 14 and 15 years old for coaching and showcase match opportunities this was the first U16 fixture against another academy team. The 4-0 win was a testament to the hard work of all of the staff making the week such a success. This is an age group the Academy is seeing great demand for and will be offering more opportunities for in 2022"
The highlights of the game can be found on the  FCV International Football Academy Youtube.