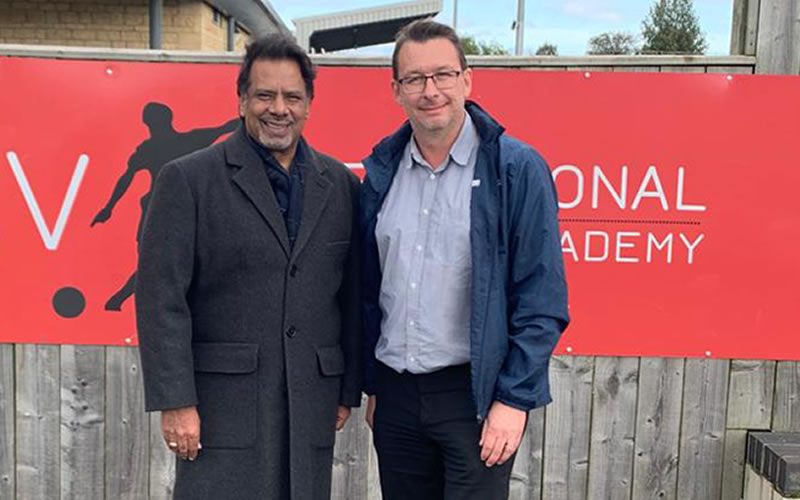 Squash legend's son enjoys FCV Academy
Posted Thursday 14th November 2019
The sport of squash and the name Jahingar Khan go hand in hand, recognised by many as the greatest ever player, Khan at one stage went unbeaten in 555 consecutive matches – the longest winning streak of any sportsman.
It is unsurprising then that a passion and talent for sport runs in the family and this is certainly true with Jahingar's son Omar. Omar, 18 from Karachi, recently spent two weeks on an FCV Academy Short Course.
During his time with us Omar worked with goalkeeping coaches to further develop his understanding of the game and improve his technique. He also got the opportunity to play in several competitive matches alongside other young players from all over the world.
The Manchester United supporter thoroughly enjoyed his brief spell at the academy working on improving his overall game.
"This was the first time I had visited a football academy in the UK, and I was very impressed with the facilities and quality of coaching I received. I really benefited from having a specialist goalkeeping coach working with me."
FCV Academy will watch with interest what Omar goes on to do next and what the Khan name will next achieve in sport.
To find out more about our Short Course options and how you can develop as a footballer call +44 1933 420000 or click here for more information.