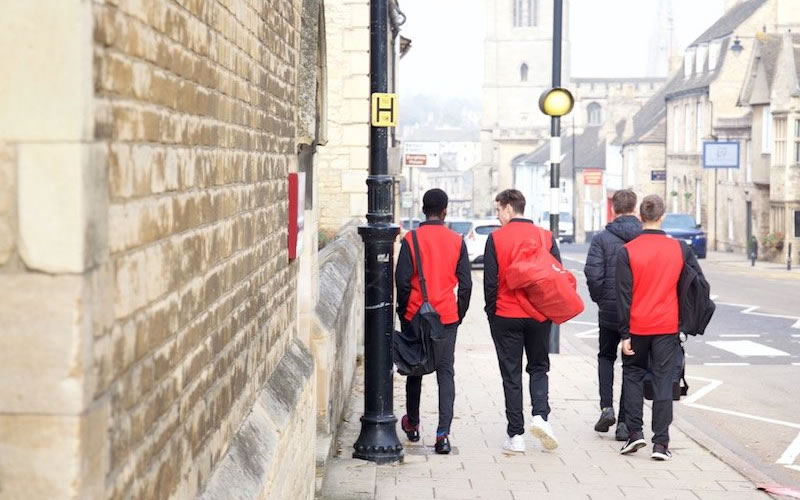 Sinan Karacayli joins FCV International Football Academy
Posted Wednesday 15th July 2020
Turkish businessman Sinan Karacayli joins FCV International Football Academy board to support its continued development and longevity.
After seeing how the support from coaches and staff changed his son's life, businessman Sinan Karacayli is joining the board of FCV International Football Academy to contribute to its continued growth and ensure it can similarly impact many more families.
Since arriving from Turkey in 1997, the 45-year-old developed successful food and property businesses, most notably aiding the expansion of Yayla, a popular cuisine brand inspired by the flavours of his homeland.
Now, Karacayli will expand his portfolio with an influential role at FCV International Football Academy, building on strong relationships with the academy after his son joined the Stamford set up last year.
"I'm very happy to do as much as I can to take the club and the academy another step up," said Karacayli. "I love anything with football, and because of the circumstances now, lots of clubs are closing and we can't lose one more.
"My son wasn't happy with the school he was in; he started with good levels in everything, but after the first year it started dropping because he didn't like the environment.
"When he tried the summer camp, he came back a completely different person, but we had an age problem because he was 15 and could only start full-time after he had turned 16. The Academy helped us by setting up with one of it's academic partners, Oxford Education Consulting.
"His first year [at FCV Academy] was perfect. That changed his life in a positive way, and he passed his GCSEs. I've got very good feelings about the FCV Academy."
After these first-hand experiences, Karacayli, who resides in London, believes the culture and care at FCV Academy can continue to benefit people for years to come, proving an asset to modern-day society.
"I see honest people over there; when you see those, the rest will come. It's always been like that with me in business.
"There are lots of clubs trying to do things and they ask me if I can play a part, but this is an academy – it's more than a club – and I'm excited by the opportunity to move it forward.
"Out of every student who comes here, if just one more kid gets better in life, that's one more person in the world who can help others.
"As a parent, I'm not happy to send him out alone in London as the crime rate is high. But, Stamford is safe, and he can go outside freely; it is a beautiful place."
Karacayli and FCV Academy managing director Graham Starmer have already begun planning improvements to the post-lockdown programme for when the academy re-opens, and will do so with a focus on how they can integrate with the local community and become better connected with businesses on their doorstep.
In Germany, Yayla has strong ties through football, especially with KFC Uerdingen 05, a side based not far from the company headquarters in Krefeld, northwest of Düsseldorf, and the father of two is in no doubt that there is a huge opportunity for FCV Academy ahead.
"Because it's in England, it's completely different from any other place in the world. England is the home of football, and football brings people together – if you go to the park with a ball, people will play with you.
"My first year [at FCV Academy] is about understanding how it is running, then in the second year, we can try to improve.
"The players and the parents have to be comfortable; it should be a nice education centre, as well as a football academy."