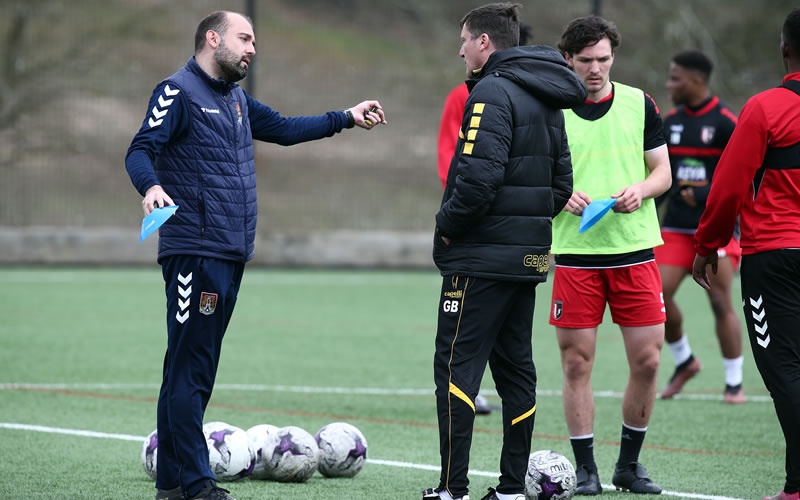 NTFC IFA Course Huge Success!
Posted Thursday 15th April 2021
Northampton Town International Football Academy (NTFC IFA) opened its doors at the end of March with a successful two-week taster course.
Formed in 2020 through a partnership between FCV International Football Academy and League One club Northampton Town, NTFC IFA provides top-level opportunities for young footballers around the world.
The introductory course saw FCV and NTFC IFA students make the most of the facilities at the Cobblers' impressive training facility, Moulton College, with sessions led by experienced youth coach Fran Constancio (Football and Education Programme Lead at the Cobblers) and FCV Academy Head Coach Grant Brown.
The group also played matches against Northampton Town youth teams, and NTFC IFA Head Coach Colin Calderwood used the game footage to deliver an insightful analysis session. Former Chelsea player and ex-Northampton Town manager Kevin Wilson also supported the course as a guest speaker.
Away from the field, students took part in online courses provided by NTFC IFA's educational partner, iSport, opening pathways to alternative careers in sport.
Constancio said: "There were different ability levels in the players, but they had a lot of passion and were very quick learners; they listened a lot and asked a lot of questions.
"They had the two games where some of the principles that we were working on in training, you could see in action. There were links and combinations that were very nice, and they beat the pressure very well.
"They have been a joy to be work with."
Calderwood added: "The history of people that have come from academies will increase because not every club can cover every young player within football.
"Some people benefit from this more than being in a professional environment all the time. They might find their personality a little easier as they are not confined to one club, and those different experiences can make them a better all-round footballer."