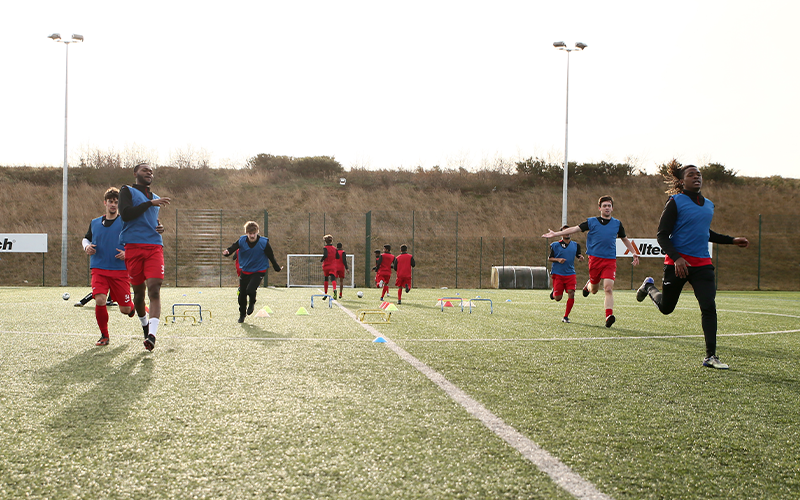 New Tanzania partnership for FCV Academy
Posted Sunday 9th February 2020
FCV Academy are delighted to announce a new partnership and assessment centre in Tanzania alongside Sportslink.
Sportslink was founded in March 2019 and offers consultation, management, representation and athlete development services. It's stakeholders having been involved in football for the past eight years.
FCV Academy has seen a growing number of African players enrol for both full-time football and education courses are well as our football-intensive development camps in the last ten years.
This partnership will enable Tanzanian based players, who are interested in joining FCV Academy, to be evaluated before being offered a place on FCV Academy's full-time course.
Graham Starmer, FCV International Football Academy managing director, is delighted to have another FCV Academy assessment centre in Africa.
"We continue to see players from many parts of the world attend our courses however Sportslink provides us with our first partner in Tanzania.
"Our focus is to help young players across the region take their game to the next level by improving their knowledge of football as well as developing their technical ability and providing them with opportunities in the game."
"We are delighted to announce this partnership and have been impressed with the professionalism of Sportslink"
There will also be an opportunity for players in Tanzania to attend Short Courses and Summer Camps throughout 2020 including a chance to win a free place at some of this year's Summer Camps in the UK.
Nassor Mohamed Suleiman, founder of Sportslink, is thrilled to be able to offer more young players the chance to develop their football in the UK.
"We are delighted to be working with FCV International Football Academy to provide young, aspiring players with a fantastic opportunity to improve their game."
"These are exciting times for Tanzanian footballers with the recent breakthrough of Mbwana Samatta in the Premier League. This partnership is yet another step in the right direction for Tanzanian football in general.
We look to work tirelessly to further aid the footballing infrastructure and the development of athletes from all background situations with programs rendered by both FCV International Academy and SportsLink. If there was ever a time to get behind our children in supporting what they love, this is it!"
Players who are interested in joining FCV Academy should register their interest with Sportslink by calling Sportslink on +255682000097 or emailing enquiry@sportslinkgroup.com.