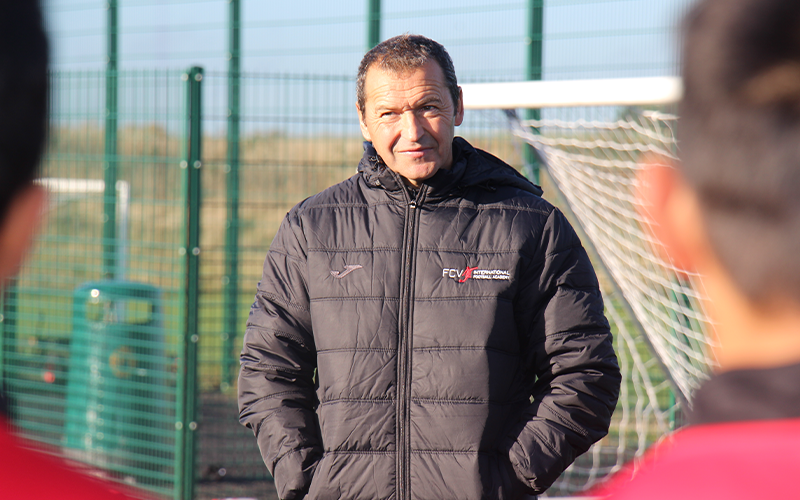 League Managers Association and FCV Academy announce partnership
Posted Thursday 13th February 2020
FCV Academy has agreed a partnership with the LMA which will involve current or former Premier League managers and coaches attending the academy to run training sessions with our players.
The League Managers Association is an organisation made up of managers from the Premier League and English Football League. As part of the partnership with FCV Academy, six guest coaches will lead sessions with our players throughout the year and an LMA ambassador will make an appearance at our end of season presentations and Showcase match.
FCV Academy Managing Director, Graham Starmer, is delighted with this new partnership and the benefits it will bring to our students.
"The partnership with the LMA will enhance the professional advice and help we can give our players.
"The LMA coaches and managers will have significant experience working at the top end of the game with most having worked at First Team level in the Premier League and Championship.
"Alongside our own coaching staff, this can only benefit our players even further and we look forward to our first LMA coach visit in the coming months."
From the LMA's side, their members are always keen to work with young players and Commercial Director, Alex Smith, is excited about this new partnership.
"I speak on behalf of everyone at the LMA when I welcome the FCV International Football Academy as a partner of the LMA for 2020-21.  Our members thoroughly enjoy the coaching and I am looking forward to seeing this partnership develop."
LMA guest coaches will be attending some FCV Academy Short Courses and Development Camps throughout the year. If you would like to secure your place at one of these events you can do so by clicking here or calling a member of our team on +44 1933 420000 for more information.