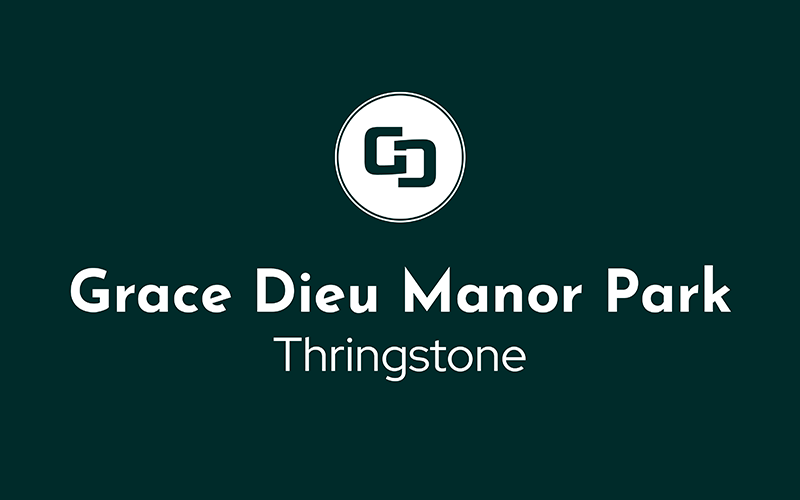 Grace Dieu Manor Park announced as name for FCV Academy's new home
Posted Wednesday 27th July 2022
Grace Dieu Manor Park is the name of FCV International Football Academy's new home, and it will stage its first camp in August.
The name incorporates words that are synonymous with the Grace Dieu area, continuing a local heritage that has lasted for several hundred years. The interlocking of the GD initials in the logo symbolises this unison between the past and future.
Grace Dieu Manor Park will open for a pre-season summer camp running from 14th August to 28th August, allowing players to play and stay at the new facilities for the first time.
The first cohort of permanent students will then have an enrolment week starting on Friday 26th August and finishing on Friday 2nd September (not including the weekend).
The first open day at Grace Dieu Manor Park will be held during GCSE Results Day on Thursday 25th August where aspiring footballers from the Midlands can learn more about what it means to be a day student.
On Saturday 8th October, another open day will take place allowing prospective students to tour the facilities and sign up for the 2023/24 academic year. A week-long development camp will then be run during half-term.
Graham Starmer, FCV Academy Managing Director, said: "We spent a great deal of time making sure we chose the right name for our new home.
"The executive team at FCV Academy was unanimous in desiring a name that paid homage to the history of the site, putting front and centre the fantastic Manor building and the surrounding green spaces – both of which will be used significantly by FCV Academy students.
"We are looking forward to welcoming our new and returning players, who will bring Grace Dieu Manor Park to life in August."