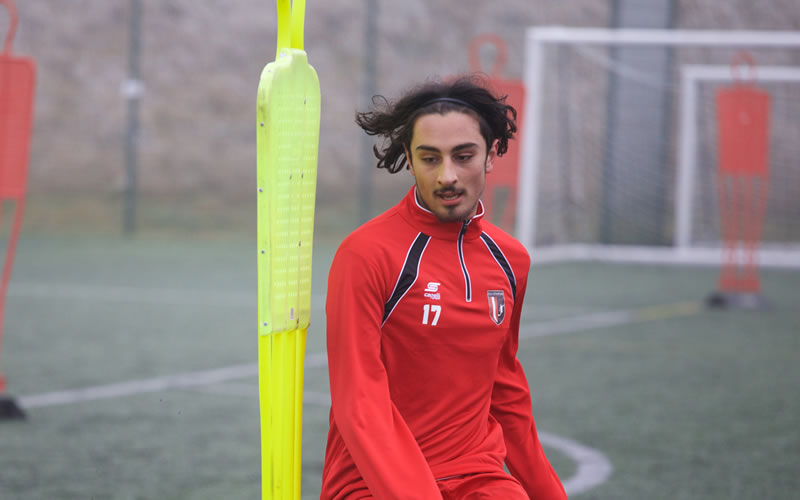 FCV Players Selected for European Tournament
Posted Wednesday 17th March 2021
Three FCV Academy players have been selected to participate in the Capelli Sport Cup 2021 being held in Køge, Denmark this summer.
Francesco Chiappo, Archie Wallace and Iwo Karacayli will attend the 2nd International Capelli Cup and will represent a Capelli Sport Select XI.
The tournament runs from 26th July – 1st August 2021 where teams from the USA, Europe and Africa will compete in front of scouts from some of the biggest clubs in Europe in attendance. Bayern Munich and Manchester City were represented by scouts at the last tournament in 2019.
The tournament will be held in beautiful Køge, which boasts the oldest medieval town square in Denmark, with the tournament taking place at the new Capelli Sport Stadium in the centre of Koge.
The Academy's three players, from Italy, UK and Turkey respectively, will play in the Under 19 category and will arrive for pre-tournament training and preparation on 26th July with the tournament matches running from 29th July 1st August.
There will also be the opportunities for sight-seeing during their stay and the players will be joined by Head Coach, Grant Brown, and Managing Director, Graham Starmer from the Academy, who commented:
"This will be a great opportunity to expose some of our players to European scouts and will really benefit their development. With this being the first year of our five year partnership with Capelli we were limited as to how many players we could send however for 2022 we have been invited to enter the FCV Academy team which will open up this opportunity to even more players next summer."
The FCV International Football Academy is the first academy in the UK to partner with Capelli Sport having signed a 5 year deal in January. The opportunities this will also present for pathways for the Academy's players is significant too with Capelli sponsoring over 25 professional clubs around the world including MSV Duisburg (Germany), Harrisburg City Islanders (USA) and Inter Allies FC (Ghana) to name a few. In addition to this the sports company runs or sponsors over 70 youth clubs and academies around the world.
We wish Fran, Archie and Iwo all the best at the forthcoming tournament!