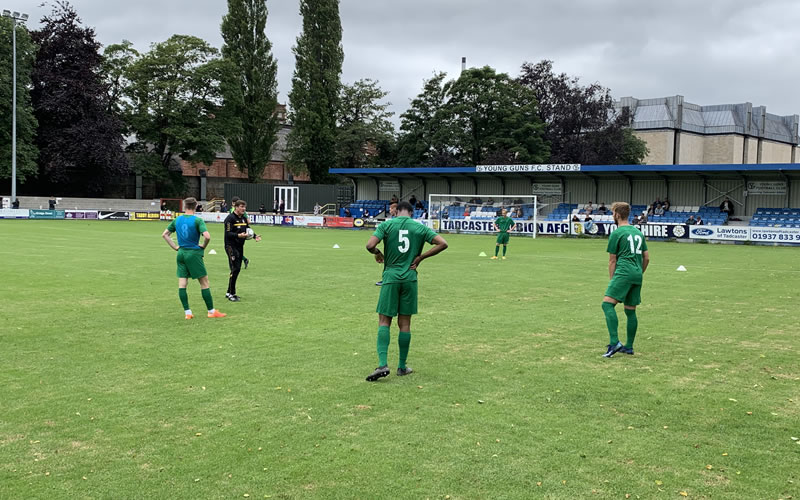 FCV Deliver Successful Assessments Trials
Posted Monday 19th July 2021
FCV have been running the Assessment Trials for the League Football Education (LFE) in conjunction with the Professional Footballers Association (PFA) and the English Football League (EFL) for over 15 years. The most recent series of events were held in June 2021 throughout the United Kingdom, over a three-day period at Slough Town FC, Stafford Rangers FC and Tadcaster Albion AFC.
The aim of these annual trials is to provide an opportunity for players from the EFL who have not been offered contract extensions at their current clubs to showcase their ability to watching scouts and coaches from across the English football pyramid.
Each player was provided with a minimum of 30 minutes game time to ensure everyone had an equal opportunity to impress. Over 150 scouts attended the three events from an array of clubs, organisations and Universities helping to provide multiple options and pathways for all those attending.
"My Congratulations to all concerned, on the well organised trials days." – Malcom Allias (Head of Recruitment – Fulham FC)
"We are proud of the high-regard that FCV is held in throughout the football network in the UK and this partnership shows that our reputation continues to go from strength to strength." Graham Starmer (Managing Director – FCV International Football Academy)
Dan Jolley, Project Manager at League Football Education, was delighted with the consistently professional service and support provided by FCV Academy for the assessment trials.
"Year after year FCV have delivered an excellent service, ensuring the events run smoothly and professionally whilst also contributing to the ongoing development and success of the events. A highly recommended outfit from LFE's perspective."