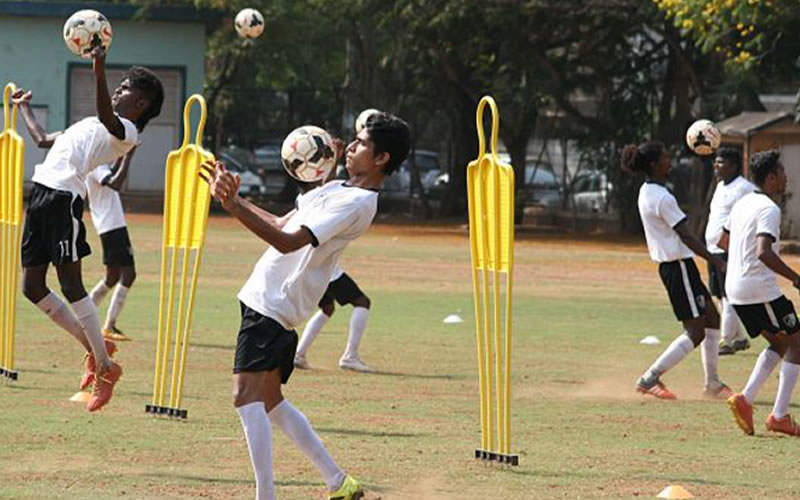 FCV Academy extend partnership with Indian football school
Posted Tuesday 15th October 2019
FCV Academy and Kopana Football School, who first partnered back in 2016, have extended their relationship for another year.
FCV Academy has seen a growing number of Indian students enrol for both our full-time football and education courses are well as our football-intensive development camps throughout its time working with Kopana Football School.
The School was founded in 2015 by Gary D'Souza and is an after-school football training programme for children between the ages of three and 18.
Graham Starmer, FCV International Football Academy managing director, said: "We continue to see India's growing love of football and last year alone saw over 15 players visit us on a camp, short course or full-time programme"
"Our focus is to help young players across the region take their game to the next level by improving their knowledge of football as well as developing their technical ability.
"We are delighted to extend our involvement in Mumbai and are looking forward to another successful year with Kopana Football School."
This partnership enables Indian based players, who are interested in joining FCV Academy, to attend sessions in Mumbai and be evaluated before being offered a place on FCV Academy's full-time course.
Gary D'Souza, founder of Kopana Football School, is thrilled to be able to offer more young players the chance to develop their football in the UK.
"We are delighted to be working with FCV International Football Academy for another 12 months and this will continue to provide young, aspiring players with a fantastic opportunity to improve their game."
Players who are interested in joining FCV Academy can either send an email to 'info@internationalfootball.academy'or secure their place via the FCV Academy website: fcv.link/shortcourse