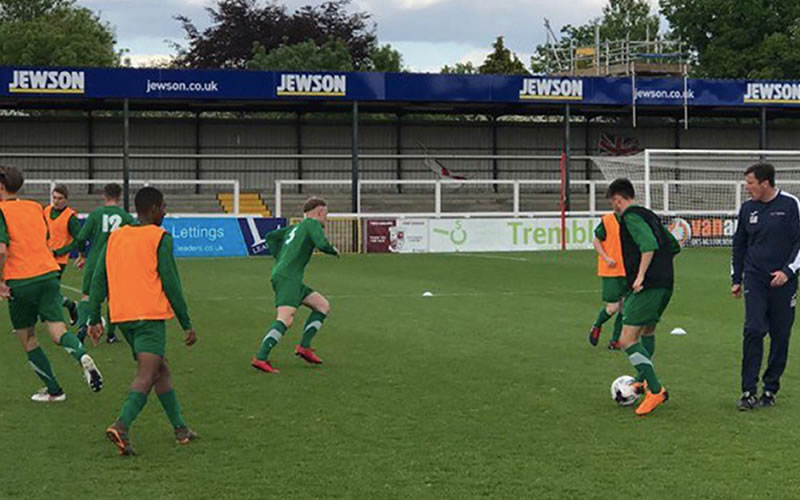 FCV Academy extend agreement with League Football Education
Posted Friday 10th January 2020
FCV Academy have been appointed by League Football Education to run their player Assessment Trials in 2020. This will be the 15th year that the two organisations have worked together to deliver the successful football trials.
The trials are run by LFE alongside the PFA and the Football League. The aim of trials is to provide an opportunity for players who have not been offered contract extensions at their current clubs to showcase their ability.
Dan Jolley, Project Manager at League Football Education, is delighted with the consistently professional service and support provided by FCV Academy for the assessment trials.
"League Football Education have worked with FCV since 2005 on the LFE Assessment Trials, providing a great platform for players who have not been offered professional terms at their existing clubs to showcase their talents.
Year after year FCV have delivered an excellent service, ensuring the events run smoothly and professionally whilst also contributing to the ongoing development and success of the events. A highly recommended outfit from LFE's perspective."
FCV Academy's role will involve running several assessment days for out of contract players from Premier League, Football League, and National League clubs. The players will get the chance to demonstrate their talents in front of scouts and coaches from professional and semi-professional clubs, US Colleges and Universities.
FCV Academy Managing Director, Graham Starmer, is pleased to be working with LFE once again and helping young players find new opportunities.
"We are delighted to take our partnership with LFE to the 15-year mark, and it shows how successful our work with apprentices and first-year professionals discarded by their clubs has been, with numerous players signing for other clubs as a result of the days we have put on.
"We are proud of the high-regard that FCV is held in throughout the football network in the UK and the extension of this deal shows that our reputation continues to go from strength to strength."
The Assessment Trials will be held on a regional basis over a number of days throughout May at venues across the UK. To find out more about FCV Academy's opportunities for young players visit our website or speak to a member of our team on +44 1933 420000.