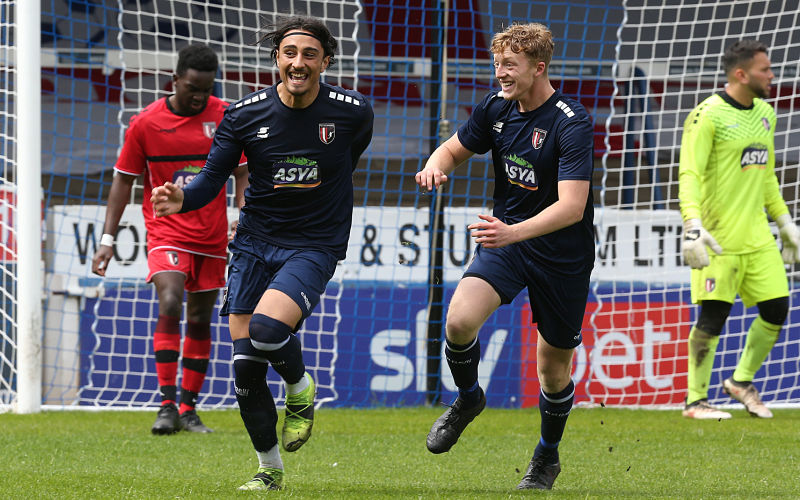 End-of-season showcase is a success
Posted Tuesday 25th May 2021
FCV International Football Academy held its end-of-season showcase for the 2020/21 season on Thursday 20th May at the Weston Homes Stadium, home of Sky Bet League One promotion winners Peterborough United.
After conducting the showcase virtually last year, returning to a professional football stadium to host the event was welcomed by everyone at FCV Academy and followed current COVID-19 protocols.
The showcase began with the awards ceremony, which can be replayed on our YouTube channel, followed by a 70-minute match where FCV Academy students could enjoy the facilities and play in front of professional club scouts.
Several clubs were in attendance, including Sheffield United, Burnley, Fleetwood Town, Lincoln City, and Forest Green Rovers.
The day also saw some award winners from the 2019/20 season receive their trophies after not being able to celebrate in person 12 months ago.
The full list of this season's award winners:
Academy Graduates 2021
Aryan Amla
Sivenkosi Kamlana
Sam Jordan
Divine Kanu
Prathviraj Chede
Academic Achievement Year 1
Francesco Chiappo
Academic Achievement Year 2
Aryan Amla
Sportsman of the Year
Archie Wallace
Top Goalscorer
Sean Yen Ziqin
Most Improved Player of the Year
Sean Yen Ziqin
Players' Player of the Year
Francesco Chiappo
Academy Player of the Year
Francesco Chiappo