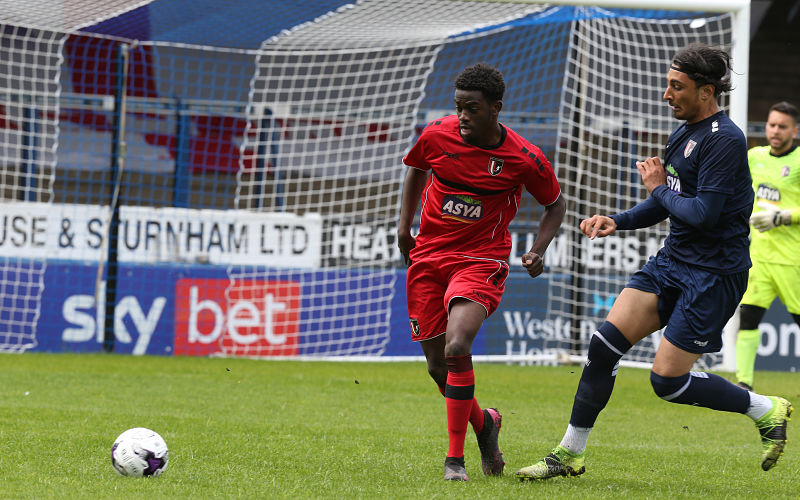 Academy students showcase talents at trial day
Posted Tuesday 16th November 2021
More opportunities to impress scouts were handed to 16 students from FCV Academy as part of our partnership with UK football trials. The trial day was held at Sutton Coldfield who play in the 8th division of English football. An array of scouts attended the day ranging from the Premier League to non-league.
Jesse Kweya was one of the 16 students to attend the day. He gave us his thoughts about the opportunity "It was a good experience; the training was great and I thought it was such a good opportunity for me and the other boys. I joined the academy for these opportunities."
Guest coach Richard O'Kelly also attended the trials to keep an eye on those taking part. The former Aston Villa coach visited FCV earlier in the week to put on a session as part of the partnership between FCV Academy and the League Managers Association.
There will be more opportunities for students at FCV to attend trial days with UK Football Trials throughout the season with more dates to be announced soon.
To book your place on a course at FCV please visit HERE.