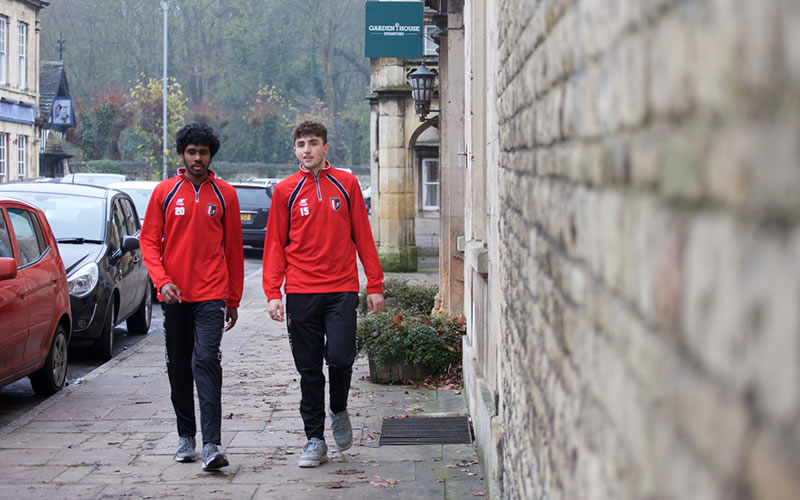 FCV Alumni
Posted Wednesday 17th February 2021
There are many routes students can take once they have completed a course with FCV, here are the recent updates from FCV Alumni:
December 2020 Graduates
Four students completed their academic qualification in December, the first was Karl Hlongwane who completed the diploma. Harvey Watters, Sebago Seabi and Darian Daghero also graduated the Academy in December completing the Extended Diploma. FCV Academy are looking forward to supporting them all, as they head into the next chapter of their lives.
Richard Agbasoga
Richard graduated from FCV back in 2015 and has recently completed his master's degree in United Nations and Diplomatic Studies.
Liam Hopkins
Graduating from the Academy in 2014, Liam headed to the states to continue playing football whilst studying. During his time in America, he was an assistant coach for an NCAA Division 2 side. Recently he has graduated with a master's degree and is now Junior Academy and Goalkeeping Director at Auburn Thunder Soccer Club.
Joshua Zimmerman
Josh attended a Short Course last season, and upon returning home to Australia made the South Melbourne FC Reserves. He will be completing in the inaugural Championship Division that sits one league below the A-League.
Kenneth Kalunga
Kenneth is currently playing for Sport Benfica e Castelo Branco, who are in Group E of the Campeonato de Portugal. In January 2021 Kenneth made it into the team of the week.
Lucas Panayi
Lucas is cofounder of Futuro Sesel in the Seychelles that is continuing to grow and develop, following his graduation from FCV in 2015. Lucas has since visited the Academy in the recent years to speak to the current group to talk about his experiences and advice.
FCV would like to congratulate all its past students and wish them continued success.