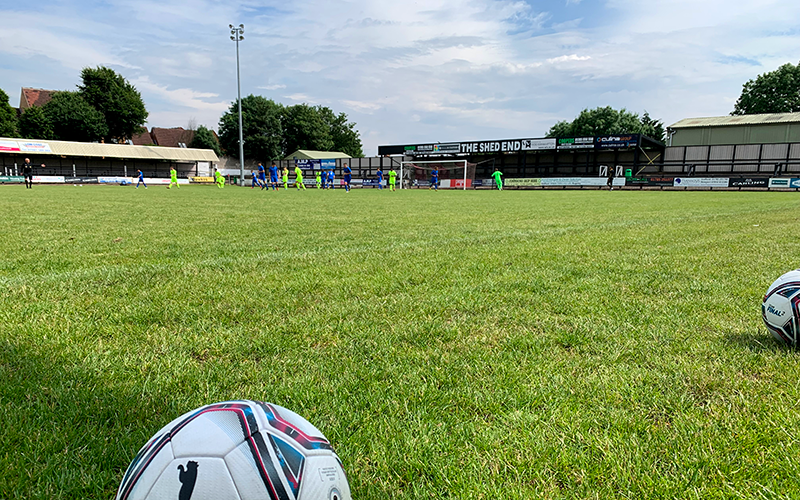 FCV Academy is again working with League Football Education to deliver trials for elite players
Posted Wednesday 18th May 2022
FCV International Football Academy is delivering assessment trials later this month for footballers looking to return to the professional game.
The trials are being held across three days in different areas of the country: at Rochdale on Tuesday 24th May, Coventry Rugby Club on Wednesday 25th May, and Aldershot Town on Thursday 26th May.
Each will provide an opportunity for players who have been released from the Premier League and the English Football League (EFL) to impress scouts and earn contracts at professional clubs.
By delivering the trials, FCV Academy continues its working relationship with League Football Education (LFE) and the Professional Footballers' Association (PFA).
The PFA is the body that represents current and former elite footballers, providing support in all walks of life from education and finance to wellbeing and battling discrimination.
LFE was created in 2004 by the PFA and EFL to deliver an apprenticeship programme for 16 to 18-year-old players in the EFL Championship, League One, and League Two.
Graham Starmer, FCV Academy Managing Director, said: "It is always a privilege to work with the LFE and PFA on such an important event for the careers of footballers.
"This is our 16th year working with LFE and one of our key pillars at FCV Academy is providing a platform for players to develop and progress in their careers. We are proud to apply this with such esteemed bodies in the professional game.
"We would like to wish all the trialists good luck, and we are looking forward to spending time with them at the end of May."