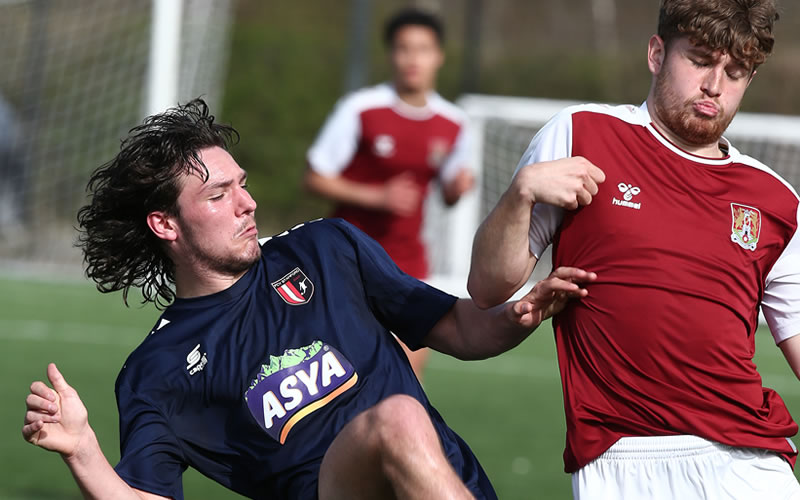 Book now for our Summer Camp - with quarantine option if required
Posted Sunday 16th May 2021
Sunday 25th July 2021 to Friday 6th August 2021
FCV International Football Academy will be running its annual Summer Camp from Sunday 25th July 2021 to Friday 6th August 2021 and this year can also offer a quarantine option from 18th July to 24th July for those who will require it.
The Development Camp is for players aged 15-21 years old. The Camp will combine coaching, guest speakers, nutritional advice, training kit and a showcase match with opportunities to impress watching scouts. Players will stay at the Academy's Boarding House in Stamford with training at the Borderville Sports Complex.
The players will receive technical advice and day-to-day training sessions from the Academy's UEFA A licensed coaches, as well as two sets of training kit and complimentary copy of FourFourTwo magazine.
The boarding house will offer use of all its facilities on an exclusive basis – twin rooms with en-suite facilities, dining room, communal rooms, games room, study centre, conservatory and nearly an acre of walled gardens. WiFi is provided and our residential and welfare team are on hand to ensure that the students will have all they need to enjoy a safe, friendly stay at the Academy.
The 6 day quarantine option includes a Covid 'early release test' which, providing results are negative, allow the players to commence the football camp on the sixth day.
What are the options?
Option 1
Date: Sunday 25th July 2021 to Friday 6th August 2021
Cost: £1,500 (GBP)
Option 2
Date: Sunday 18th July 2021 to Friday 6th August 2021 (Includes Quarantine)
Cost: £2,200 (GBP) 
All bookings can be made online at https://internationalfootball.academy/events/summer-camp-2021/