Group Visits
The International Football Academy can provide for groups from all over the world, using its facilities in Stamford or at it's education partner Loughborough College.
Either way, we can tailor your group visit to suit your needs and can provide football coaching and matches, cultural excursions, English Language and other academic courses.
The Stamford site can cater for groups of up to 50 students whilst Loughborough College can cater for groups of up to 200.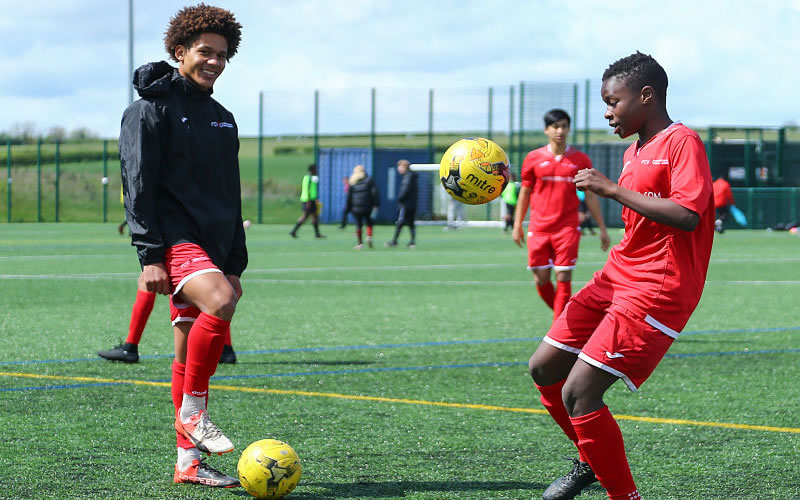 Testimonials
"I hosted a goalkeeping residential Training Camp at the Garden House in December 2015. The facilities, food and accommodation were excellent. The residential staff were very accommodating and extremely professional. I would have no hesitation in recommending the Garden House. Due to how impressed I was, I booked the facility again for two more events during 2016".
Terry Mason, Current First Team Goalkeeping Coach / Head Of Goalkeeping Southend United FC
"In the Summer of 2015 I bought over a group of Nigerian students to the Garden House. The students really enjoyed the programme and will be looking forward to future visits. The facilities at Stamford are of good standard that can easily motivate and enhance good performance. Thank you to all the staff."
Oyebode Oluseyi
"We have used the International Football Academy twice for group visits from Australia and I have no hesitation in recommending the experience at the Academy to any aspiring young players looking for assistance to improve their game; the challenges of a professional environment and the answers they seek on their football journey."
Bruce Tilt, Director of The International Football Group (IFG) from Sydney in Australia