Summer Development Camp 2022
15 - 21
2 Weeks
Stamford
From £1,500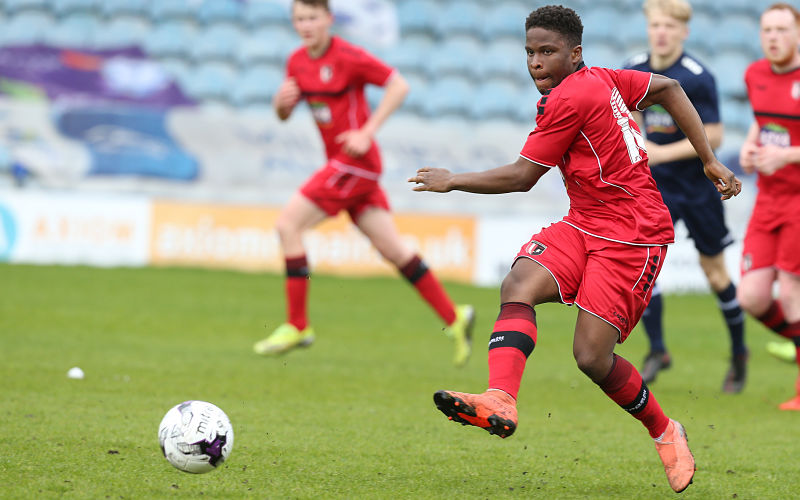 Monday 25th July 2022 to Friday 5th August 2022
This event can be booked online today.
FCV International Football Academy are delighted to announce our Development Camp for 2022 for players aged 15-21 years old. The Camp will combine coaching, guest speakers, nutritional advice, training kit and a showcase match with opportunities to impress watching scouts. Players will stay at the Academy's Boarding House in Stamford with training at the Borderville Sports Complex.
EVENT INFORMATION
Development Camps have been designed for players aged 15 – 21 and give the ideal preparation and opportunity to develop all areas of their performance.
Players will receive technical advice and day-to-day training sessions from the Academy's UEFA A licensed coaches, as well as full-board accommodation at the Garden House. Each player will also receive two sets of training kit (T-Shirt, Shorts & Socks) and complimentary copy of FourFourTwo magazine.
The boarding house will offer use of all its facilities on an exclusive basis – twin rooms with en-suite facilities, dining room, communal rooms, games room, study centre, conservatory and nearly an acre of walled gardens. WiFi is provided and our residential and welfare team are on hand to ensure that the students will have all they need to enjoy a safe, friendly stay at the Academy.
What are the options?
Option 1
Date: Monday 25th July 2022 to Friday 5th August 2022
Cost: £1,500 (GBP)
OPTIONAL EXTRAS
Language Course

English, Spanish or French tuition – Up to 4 hours per week (Beginner/Intermediate/Advanced level)
£100 for two hours per week
£200 for four hours per week
Airport Transfers

Prices available on request
Students will spend a stimulating summer meeting other students from around the world, refining English and academic skills in an enjoyable way, whilst taking part in an exciting football programme.