iGCSE Retake & Football Development
16-19
12 Weeks
Grace Dieu Manor Park, England
From £10,000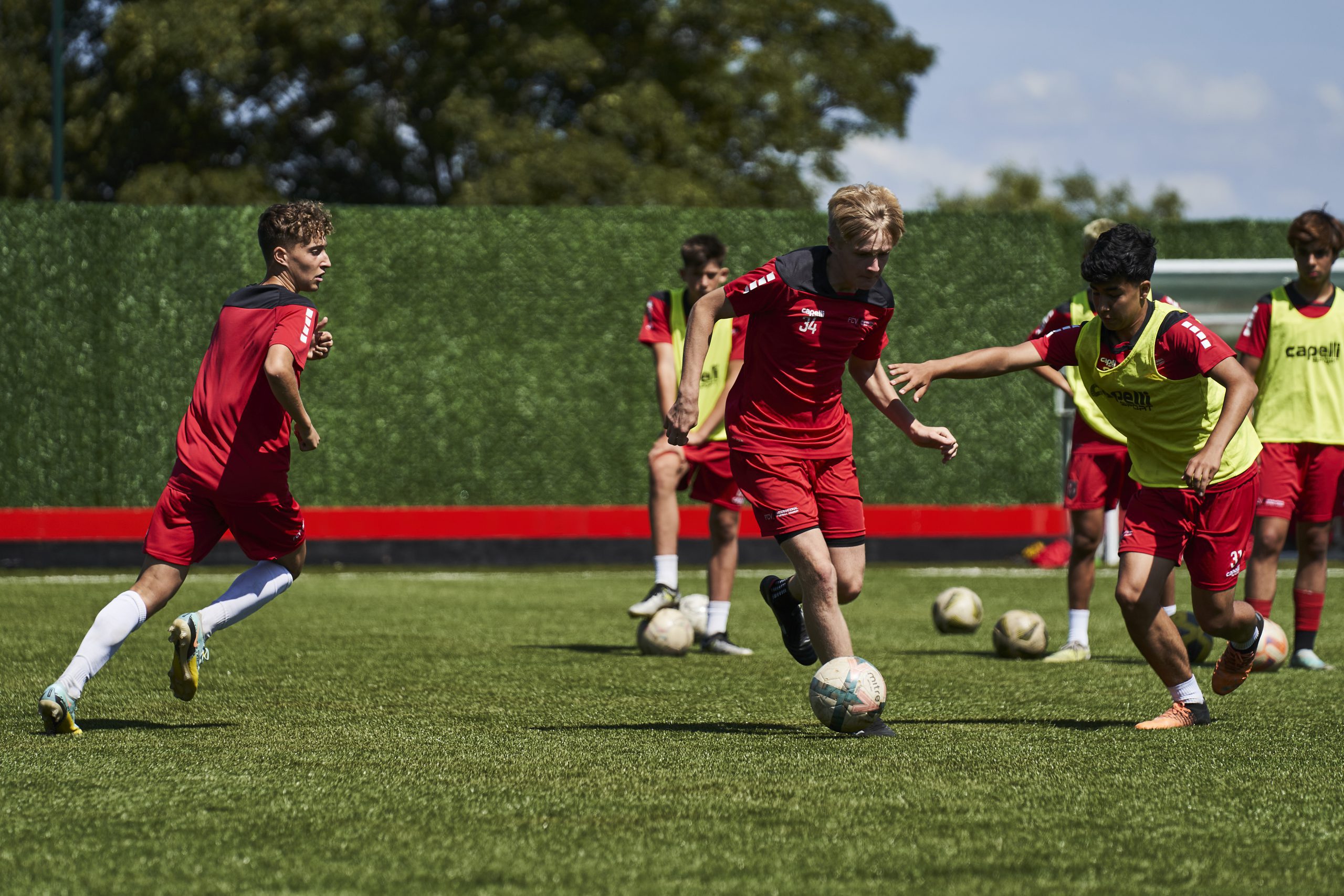 Monday 4th September 2023 to Friday 22nd December 2023
This event can be booked online today.
Are you a passionate footballer determined to excel both on the field and in the classroom? FCV International Football Academy presents a unique opportunity for you to reignite your academic ambitions while taking your football skills to new heights through our exclusive iGCSE Retake and Football Development Course.
Course Overview: Our 12-week intensive program is designed for individuals who wish to retake a subject while immersing themselves in a holistic football experience. With a perfect blend of academic support and sports development, this course empowers you to pursue excellence on multiple fronts.
What's Included:
Comprehensive Football Training & Matches: Sharpen your skills with daily football training sessions guided by UEFA qualified coaches. From tactical drills to real match scenarios, you'll evolve as a player throughout the program.
Academic Excellence: Dedicate focused time to retake a subject of your choice from the iGCSE curriculum. With 120 hours of guided learning, you'll be well-prepared to excel in your final exam.
Quality Accommodation & Delicious Meals: Enjoy a comfortable stay in our dedicated accommodation and savour three nutritious meals a day, providing you with the perfect environment to relax, focus and fuel your body for optimal performance and learning.
Supportive Learning Environment: Benefit from expert instructors who are committed to your academic success.
Culminating Exam: Showcase your academic growth in a final exam that reflects your dedication and hard work throughout the course.
Training & Match Kit: Receive high-quality training and match attire, ensuring you're fully equipped and looking the part as you step onto the pitch.
Invest in Your Future: This exceptional opportunity costs £10,000, to be paid in instalments which covers all the aforementioned benefits. It's an investment in your future, nurturing your football dreams and academic aspirations simultaneously.
At FCV International Football Academy, we believe that a well-rounded education is just as crucial as on-field performance. Join us to rewrite your academic story while honing your football skills.
Apply Today: Ready to embark on this transformative journey? Secure your spot in the iGCSE Retake and Football Development Course today. Limited openings are available, so act swiftly to avoid missing out on this life-changing experience.
Complete our online enquiry form
Email info@internationalfootball.academy
Phone +44 1933 420000